Do you want to come on retreat and learn a powerful energy technique to use in every part of your life?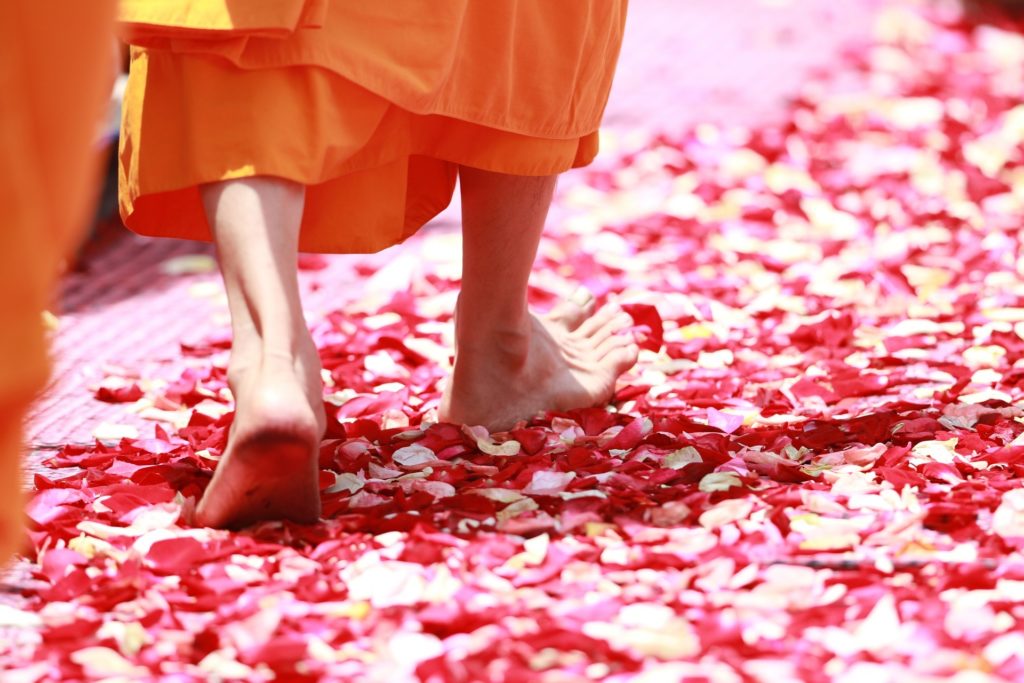 Learn the 'Serenity Vibration Healing® & Enlightenment Technique' and transform your life and the lives of others.

What is the Serenity Vibration Healing® & Enlightenment Technique?
The Serenity Vibration Healing® & Enlightenment Technique is a powerful energy healing modality that offers a total healing experience.
It is instrumental in healing the Soul, transforming limiting & fear-based beliefs, clearing emotional wounds right down to their roots, relieving physical issues, resolving past-life related issues, as well as, reclaiming personal power, and not least of all, offering an accelerated path to spiritual expansion. It is an incredibly powerful energetic technique for healing and transforming the Emotional, Mental, Physical and Spiritual aspects of one's being; bringing all four into harmony and balance.
What will you experience at this retreat?
At this retreat, you will be a recipient of many healings, clearings and realignments on your own energy, and you will be taught how to do the same for others.
You will:
become a healing practitioner

of a powerful energy healing modality to start your career as a healing practitioner in a powerful way or enhance your current spiritual toolkit with this profound technique

learn a powerful energy healing technique to use in every part of your personal and professional life

shift layer upon layer of self-limiting issues & blocks, (limiting conditioning and beliefs, fears, emotional wounding, anxieties) freeing you up for expansion, creative flow, health, prosperity and success

awaken ancient gifts & talents, enabling you to expand, succeed and thrive in your life

experience past-life release to let go of old emotional wounds, traumas and hidden blocks which are impeding your efforts to achieve success, love and happiness in this life

gain powerful energy tools to activate creative flow, clarity, calm, focus and empowerment in an instant

receive energy upgrades to activate your intuition, raise your energy vibration and increase your Light quotient

receive energy processes to discover the 'spiritual roots' of any physical issue as well as activate healing

receive a powerful manifestation activation to align your life with your heart-based intentions and Soul's purpose

learn how to use this powerful energy technique to dramatically improve your relationships, client sessions, business meetings, negotiations, study, well-being, health, wealth, spiritual enlightenment, and happiness
learn how to use this technique to facilitate profound energy healings and transformation for others in your life

have access to a powerful technique to add to your professional toolkit if you are working in, or intending to work in the coaching, healing and therapeutic field
meet like-minded people and form life-long friendships

stay at the beautiful 'Heaven in Bali' Retreat overlooking the hills of Ubud, in your own private room with private bathroom (Link to retreat)

How does this technique work?
In this workshop, you will be attuned to your Higher Self which will activate a powerful stream of higher consciousness coming through to you and a direct connection with the Higher Beings of Light within the Upper Realms. Once you have been attuned, you will then have direct and immediate access to your Higher Self and these powerful higher spiritual energies in order to facilitate profound levels of healing and transformation.
You will specifically learn to facilitate:
Emotional & Mental Healing:
Heal limiting and fear-based belief systems

Release and resolve traumas, emotional wounding, grief and energy blocks

Clear anxieties, fears and phobias

Let go of limiting conditioning

Release and heal the energetic roots of inherited conditions and behavioural patterns

Release regret and limiting vows, oaths, contracts which are unintentionally binding you to another

Cut energy draining cords to past relationships you wish to be free of
Spiritual Healings & Activations to Aid Spiritual Growth, Awakening & Expansion:
Spiritual Re-Connection

Heal, Activate and Realign your Chakra System to raise your vibration, clarity, awareness and connection

Activate your innate gifts, talents and purpose

Expand natural gifts and talents

Activate Intuition and Expand your

Spiritual Channel to connect more fully to higher guidance
Life Purpose Work:
Awaken to your Soul's Purpose

Align to your most fulfilling path, purpose consistent with your unique gifts and talents

Intention Setting, Goal Alignment and Manifestation work
Past Life Healing:
Release past-life traumas, emotional wounds and energy blocks which are interfering with your current life ambitions/wellbeing

Re-script past events to the positive

Clear Karmic Issues
Physical Body Healing:
Discover the source of a physical ailment and u

nderstand the meaning of a physical ailment ie its spiritual message

Bring healing to a physical illness, ailment, and to a body area - post injury/surgery

Restore physical vitality and well-being
Energy Protection:
Energetically shield and protect yourself from things which deplete your energy
Guided Meditations:
Guided Meditations For Profound Healing.
Distant Healings:
You will learn how to run (face to face) sessions and (distant healing) sessions for others.
Space Clearing:
You will learn energetic tools for Space Clearing.

What will you receive during the
Serenity Vibration Healing®
Technique Training?
A Comprehensive Course Book:

A 250 page practitioner 'book' to guide you, both within the course and also, well into the long-term future as a certified "Serenity Healing Practitioner"

A Comprehensive Class Workbook:

A comprehensive class 'workbook' to guide you, both within the course and also, well into the long-term future as a certified "Serenity Healing Practitioner"

Guided Meditations For Transformational Healing:

You will be provided with Guided Meditations encoded with Healing Energy to enable you to run meditative healing sessions with your clients
What will you receive upon Graduation?
Energy Healing Practitioner Certification:


You will be certified as a fully qualified 'Energy Healing Practitioner' in the 'Serenity Vibration Healing® & Enlightenment Technique'

Membership with the IICT:


You will qualify for membership with the 'International Institute For Complimentary Therapists' (IICT)

Become Part of a Global Serenity Healing Community:
You will be a part of the Serenity Healing community, where you can connect with practitioners from all over the world
How & Where is this Technique taught?
This Level 1 training is taught as a beautiful and intimate (6 night) intensive retreat at the "Heaven In Bali" Retreat in Ubud, Bali.

Investment in yourself?
Total Investment in Yourself For This 6-Night Retreat Plus Training: $4,400
(*This includes all course fees, course materials, accommodation, all meals, and airport transfers to and from the retreat).
* Does not includes flights.
What are the pre-requisites to join this training?
Due to the very deep nature of this work, you must complete a minimum of (3) one-on-one sessions in order to qualify for attendance at this retreat. 
When is the next retreat?
The next scheduled retreat is 14 - 20 January 2020.
This event has SOLD OUT. 
* If you wish to take this training and become a qualified Serenity Healing Practitioner to transform your life personally, or work professionally as an energy healer, please feel free to reach out to me for a chat about upcoming retreats. I'd be delighted to answer any questions you might have.
>Click here
Testimonial:  Brianna Owers
"Absolutely the best course/retreat I've ever done! This course offers you access to a modality that facilitates deep and lasting healing as well as a pathway to profound self-development..."

Testimonial:   Justine Whitfield
Two words would describe attending a Bali retreat with Michelle - Life changing ! This retreat was the catalyst that gave me the tools and confidence to fully step into the role as the healer in my practice. Michelle is a rare find, not only an incredibly gifted healer, she holds space as a teacher in the most authentic, caring and compassionate way.
Testimonial:   Mark Howard
"Attending the Serenity Healing retreat with Michelle was the most profound and transformative experience of my life. It transformed and elevated my existing skills, opened my awareness to new skills and took me to healing realms I had only dreamed were possible. This experience changed my life to its very core. If you're on a spiritual journey and looking to do the deep transformative work required to soar as a Lightworker, Michelle's insightful guidance will be the most sound investment in yourself that you will ever make."
Testimonial:  Miriam Kirwan
" Life changing! Michelle is a gifted intuitive healer who creates a very supportive and safe space to learn and grow.  The skills and techniques I learned at this workshop have expanded my spiritual awareness beyond expectations; enriched my life enormously both personally and professional and have provided me with a wide range of tools to tap into in seconds; which I use daily." 
Testimonial:  Trudie McConnochie
I've been to workshops that taught me skills and I've been on retreats that helped me feel calmer, but Michelle's Serenity Healing Retreat is the only workshop and retreat encounter that has completely rewired me as a human. Michelle is adept at holding space for every individual to work through their own stuff while simultaneously guiding the group's collective awareness and also managing the practical concerns of us all being away from home.