There is a Spiritual Aspect To Everything
In these difficult times it's important to remember, there is a spiritual aspect to everything that happens in life.
Everything we experience feeds into our spiritual development, as well as the development of humanity as a whole. Life is never divorced from spirituality, no matter what is taking place around us. We are always being offered through each new experience, an opportunity to raise our consciousness, to grow our Soul and to thrive. This includes the Coronavirus currently sweeping the globe.
This too, is part of our spiritual development and this too gives us an opportunity to reach a higher state of consciousness; if we allow it.
The Spiritual Aspects of The Coronavirus
The virus is forcing us to come back to ourselves by virtue of containing our movements to local. It's forcing us to halt our normal 'heady' daily pace and enter solitude, stillness and reflection. It's broadening our focus beyond ourselves to our neighbours and taking action for their needs as much as our own and as such, birthing a deeper sense of community and collaboration. It's causing us to slow down and look out for the elderly and the more vulnerable groups within our society and as such, activating compassion and care. In truth, the virus is causing a shift in perspective and calling us to be compassionate, loving and collaborative, as we work together as one tribe to re-balance and creatively solve a global issue that is effecting us all.
We Are All In This Together
The virus is very much connecting us, and to a great degree, 'equalising' us. We are all in this together. Rich and poor. And that is very much its spiritual message. To remind us that we truly are all in this life together. That all of life is valuable and to be honoured and that we are all one spiritual tribe here for the same common thing; to grow and evolve.
It is completely natural and normal though, to experience fear and anxiety. Fear about the future because of the uncertainty of it all and anxiety about physical safety and well-being and so I have created an Energy Clearing and Energy Healing for you all on the recorded meditation (below) which you can access for yourself and also others, if you wish to share this healing with family and friends (simply copy the URL link here: https://www.michellecapperfay.com.au/coronavirus and paste it into an email for them so they can benefit from the healing).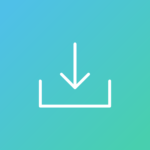 Once you play the recording, it will activate a 'light encoded' energy clearing through your whole body to release any fears you've absorbed from the collective anxieties about the virus, as well as clearing any fears of being vulnerable to catching the virus.  You will then receive a healing of high vibrational energy through your whole being to bring you into a state of safety, grounding and clarity, followed by a healing specifically for your Respiratory System and your Immune System to boost it, strengthen it, and to assist it in dealing efficiently with any exposure to the virus.